Image Main For Publication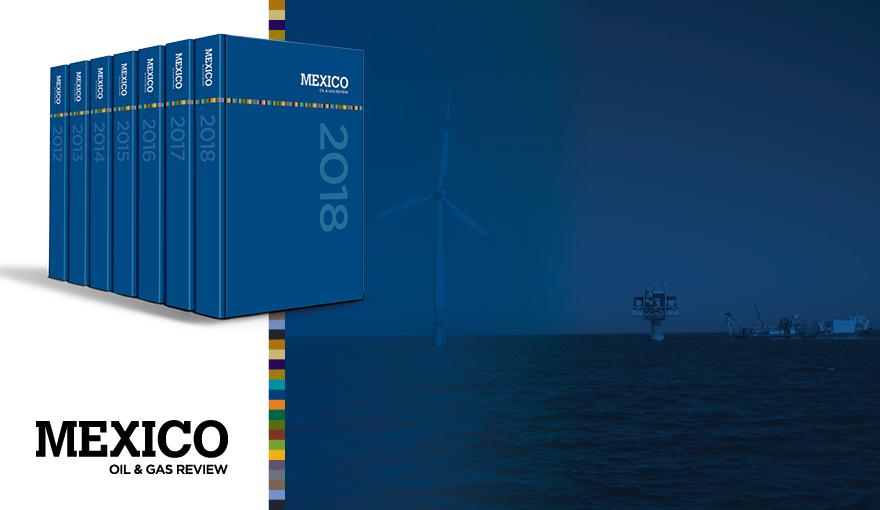 Main Description
WELCOME TO OIL & GAS REVIEW 2017
Mexico's Energy Reform set in motion a series of changes that continue to revolutionize the country's oil and gas industry. With vast untapped hydrocarbon reserves, increasing demand from a growing population and economy and a new regulatory framework, Mexico is quickly becoming one of the most exciting markets for oil and gas companies along the entire supply chain. Mexico Oil & Gas Review paints an in-depth portrait of the new industry settings for the ultimate industry reference.
Second Block Description
OUR STRATEGY AND APPROACH
Comprehensive and insightful editorial content based on interviews with the most influential business and political leaders in the Mexican oil and gas industry
A dedicated editorial team combining a broad knowledge of Mexico's oil and gas industry with an in-depth understanding of the geopolitics of oil and energy
Editorial cooperation with the leading voices of the Mexican oil and gas industry
A uniquely customized readership that ensures unprecedented access to key decision makers, both in Mexico and around the world. Send your message to the executives and policy makers who will shape the oil and gas industry of tomorrow
Available in the formats that matter most today: print, iPad and e-book editions
Third Block Description
A DEDICATED AND RELEVANT COMMUNICATION PLATFORM
Mexico Oil & Gas Review provides a comprehensive overview of the latest developments, industry trends, business strategies, technological breakthroughs, and operational challenges in the Mexican oil and gas industry. Our analysis is based on the perspectives of the key stakeholders shaping the Mexican oil and gas industry from a business, political, legal and regulatory perspective. Moreover, we align Mexico's main operational and technical challenges with international best practices and proven technologies that have the potential to boost Mexico's performance in exploration and production. Through our print, iPad and online editions, Mexico Oil & Gas Review is the true voice of the Mexican oil and gas industry.
Image highlights