Image Main For Publication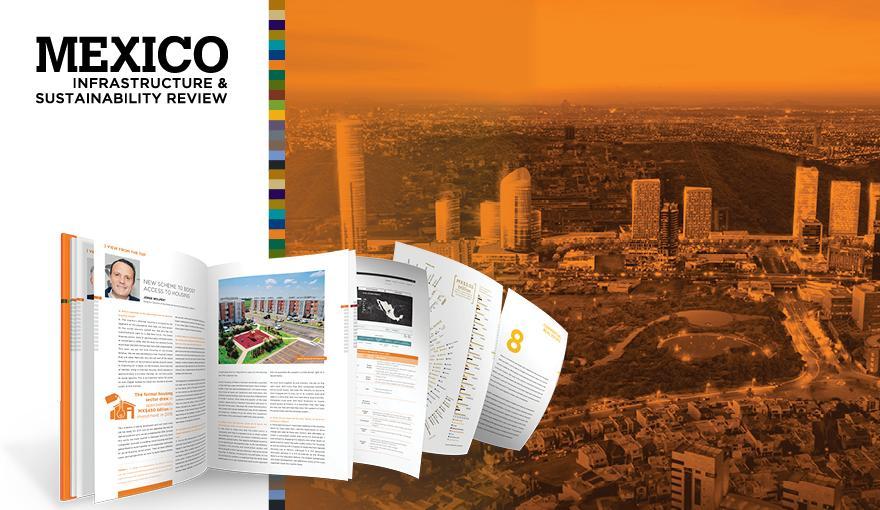 Main Description
Mexico Infrastructure & Sustainability Review is your entrance into the ranks of the elite of Mexico's infrastructure industry. Take advantage of this opportunity to get inside the minds of the leaders who are shaping Mexico's infrastructure future, including public sector decision-makers, institutional investors, issuers of financial vehicles such as CKDs and Fibras, developers and construction companies. The entire infrastructure value chain is here at a glance.
Second Block Description
HOW WE DO IT:
Cutting-edge information based on more than 180 interviews with the most influential business leaders in the Mexican infrastructure industry, the country's political leaders and key policymakers

Dedicated editorial team with experience covering Mexico's infrastructure industry and in-depth understanding of global trends, technological advances and international best practices   

Uniquely customized readership that ensures unprecedented reach among key decision-makers in Mexico and around the world
Third Block Description
MEXICO REMAINS AN FDI DESTINATION BUT UNCERTAINTY ABOUNDS
President Enrique Peña Nieto's term wound down in 2018, after six years that greatly impacted the country's infrastructure industry and sustainability drive. Peña Nieto was able to position Mexico's thriving industrial, tourism and real-estate sectors globally while also successfully launching the construction of the New Mexico International Airport (NAIM). The country demonstrated its attractiveness to international investors not only for real-estate developments but for transport and social infrastructure through the stock market and the establishment of PPPs. As the year ends, Peña Nieto will hand over a stable economy with many challenges but even more opportunities to boost the country's infrastructure competitiveness, one of the areas successor Andrés Manuel López Obrador has prioritized.
2017/18 also saw an abundance of uncertainty, with global trade friction rattling investors and the Mexican presidential election itself impacting project progress. Meanwhile, verticalization and transparency became the industry's new buzzwords as cities began looking inward to accommodate not only growth but also the quality of life demands of citizens. With a new president waiting in the wings, Mexico Infrastructure & Sustainability Review 2019 looks at the accomplishments and setbacks of the past year as viewed through the lens of the industry's top private and public stakeholders.
Image highlights