Image Main For Publication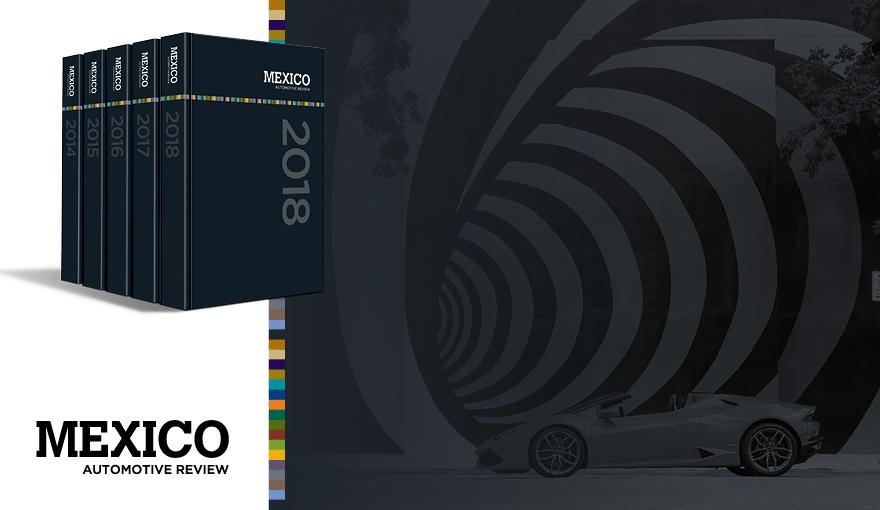 Main Description
Mexico Automotive Review is the ultimate information platform regarding the automotive industry. These pages put readers inside the minds of the leaders shaping the future of the sector, including public sector decision-makers and C-level executives from OEMs and top Tier 1, 2 and 3 suppliers. Join our elite group of interviewees and share your expertise with the rest of the automotive value chain.
Second Block Description
HOW WE DO IT:
Cutting-edge information based on more than 180 interviews with the most influential business leaders in the Mexican automotive industry, the country's political leaders and key policymakers

Dedicated editorial team with experience covering Mexico's automotive industry and in-depth understanding of global trends, technological advances and international best practices

Uniquely customized readership that ensures unprecedented reach among key decision-makers in Mexico and around the world
Third Block Description
ECONOMIC CORNERSTONE FACING HEADWINDS
The automotive industry remains a cornerstone for the Mexican economy, contributing 3.5 percent of national GDP and 20.2 percent of manufacturing GDP. Investment flows continue to arrive unabated and the country has strengthened its position as the world's seventh-largest light-vehicle manufacturer and the third-largest light-vehicle exporter. However, changes in global demand and the threat of a redefined trade relationship with the US, its main commercial partner, have clouded the country's prospects.
Domestically, two years of record-breaking sales and seven years of undisrupted growth are now showing signs of wear with results decelerating. Contracting sales in an already extremely competitive market have forced companies to come up with new strategies to retain their position in the market.
During these challenging times, Mexico Automotive Review provides insight into companies' views regarding Mexico's position as an automotive manufacturing destination. Throughout its 14 chapters, success stories are highlighted from companies that maintain strong growth despite market obstacles, while other players share their concerns regarding the main areas of improvement. 2018 is also a transition year for the federal government and in this edition, Mexico Automotive Review includes a special feature on Andrés Manuel López Obrador, his projected plans for the automotive industry in Mexico and the thoughts of key leaders at the dawn of a new political era.
Image highlights