Image Main For Publication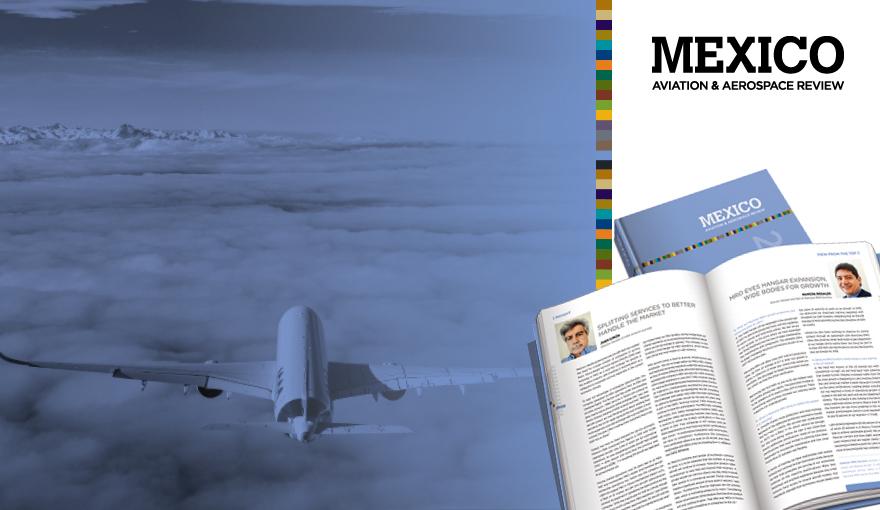 Main Description
Over the last decade, American and European aerospace OEMs and suppliers have sought new destinations that offered competitive labor costs and promising R&D potential. It is now clear that Mexico is their country of choice. Exports from the aerospace industry have grown at an average 20.6 percent annual rate over the past five years. With 300 aerospace companies within its borders, Mexico is 14th on the list of global aerospace suppliers but it intends to crack the top 10 by 2020. The coming years will be crucial for the Mexican aerospace industry as it heads toward that ambitious target. Exports from the industry are forecast to surpass US$7.5 billion, 52,000 total direct jobs are expected and the national content in components is set to reach 30 percent.
Although Mexico first rose to prominence as an aerospace investment destination due to its geographical and manufacturing advantages, it is rapidly gaining attention for its R&D and engineering potential. Thanks to the "triple helix" alliance between government, companies and academia, a number of universities offer targeted aerospace engineering courses that will provide the sector with a steady stream of talent, ideas and technologies.
Second Block Description
HOW WE DO IT:
Cutting-edge information based on more than 180 interviews with the most influential business leaders in the Mexican aerospace industry, the country's political leaders and key policymakers

Dedicated editorial team with experience covering Mexico's aerospace industry and in-depth understanding of global trends, technological advances and international best practices

Uniquely customized readership that ensures unprecedented reach among key decision-makers in Mexico and around the world
Third Block Description
GROWING INDUSTRY SEEKS TO CAPITALIZE ON OPPORTUNITIES
The aerospace industry is thriving in Mexico. While still small, the industry is capitalizing on a young workforce, an ideal location and a competitive labor force to penetrate the sector. Today, Mexico is ranked 14th for aerospace manufacturing in the world while it is the sixth-biggest exporter of aerospace parts to the US, the world's largest aerospace market. With exports reaching US$7.18 billion, the country has climbed from the No. 10 supplier to the US' aerospace sector to sixth. OEMs are finding in the country an excellent base for growth. Some that started with small manufacturing operations have widened their activities to include design and engineering.
While expectations are positive, Mexico's aerospace industry is facing a few challenges. First, the international panorama is uncertain with many fixated on how Brexit will play out and the impact of protectionist US policies on the sector. Currency volatility is also affecting Mexican manufacturing across the board due to a strong dollar against the Mexican peso. Among the main internal challenges is the consolidation of the industry's supply chain as the lack of ready availability of raw materials and special processes reduces the country's competitiveness. Local authorities are taking strides to fill this gap. One solution promoted by both local clusters and FEMIA is to support SMEs and help them enter the Mexican aerospace supply chain. Another solution is to attract more foreign aerospace suppliers, which may pose its own challenges. Many real estate developers are reporting a lack of free space as companies express their interest in either coming to Mexico or expanding their operations in the country.
There are positive signs ahead for an economy that has always welcomed foreign direct investment and trade. With 46 free trade agreements, Mexico is ready to find new opportunities wherever they are.